Office of the Deputy Governor
Office of the Supervisor of Election
Release Date:
Thursday, 9 March 2023 - 1:53pm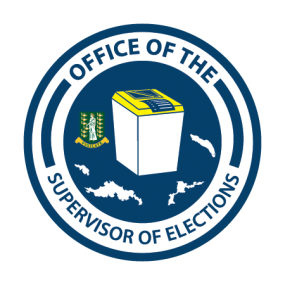 Polling stations for the 2023 General Election are now approved by His Excellency the Governor Mr. John J. Rankin, CMG.
Supervisor of Elections Ms. Scherrie N. Griffin said voters are expected to vote in the polling division to which they are assigned based on their geographic location within their district.
"Certain districts will have more than one polling division and station. Voters are encouraged to examine the Preliminary Voters' List once it has been published to identify their appropriate polling division," Ms Griffin said. She added, "If you arrive at the incorrect polling station on Election Day, you will be directed to the correct polling station based on your division within your district."
Persons are required to present one of the following valid forms of identification issued by the Government of the Virgin Islands to be able to vote on Election Day. They include:
Passport
Belonger Card
Driver Licence
National Health Insurance Card
Previously Issued Voter Identification Card
Letter issued from /Civil registry & Passport Office
Persons with queries about polling stations or polling day can contact the Office of the Supervisor of Elections at 468-4380 or electionsoffice@gov.vg.
The Office of the Supervisor of Elections is committed to providing with integrity the general direction and supervision over the registration of voters, the administrative conduct of free and fair elections in the Virgin Islands and to impart efficient, reliable and courteous service to the public.
Author