Ministry of Communications and Works
BVI Airports Authority
Release Date:
Friday, 21 April 2023 - 1:43pm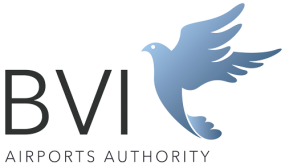 The BVI Airports Authority is moving to ensure that the current system of airports within the Territory is improved and has engaged a firm to undertake a strategic and visioning plan for the next five (5) years.
As part of the overall exercise, the experts will engage employees at all levels of the organisation along with key stakeholders, in order to determine how to propel the authority to the next level.
Chairman of the Board, Mr. Theodore E. Burke said the airport is the single most important tool to the BVI's economy while addressing a strategic planning retreat with members of the Board of Directors and the Executive Management. He added that it is imperative that the system of the airport improve to match the growing needs of the Territory.
Mr. Burke said, "Our stakeholders, primarily the BVI Tourist Board will be engaged during this strategic and visioning process to ensure operational effectiveness. Every successful organisation has a strategy as strategy is not just a science but rather an art that sets the tone of the organisation; an art which the authority has recognised is necessary and was willing to undertake to ensure its success."
The retreat saw the authority's team engaging in dialogue and debates with the experts in an effort to develop the Mission and Vision statement and the value propositions that are representative of the direction and path that the authority envisions following.
Meanwhile, Managing Director at the BVI Airports Authority Mr. Kurt Menal said that subsequent to this exercise, the authority's team will develop the strategic objectives that would lead the internal direction which would be measurable through Key Performance Indicators.
"The BVI Airports Authority has already begun the process of sensitising its staff on the impending company-wide changes and will have its team undergo a series of change management workshops to assist them with the process," Mr. Menal added.
The strategic plan when concluded will highlight a number of adjustments and amendments to current processes that the authority must undertake to ensure its long-term overall success.
The strategy will be a clear set of future plans, actions and goals that will outline how the authority will compete in a particular market or markets with a number of products or services.
Author