Constitutionally Established Departments
Cabinet Office
Release Date:
Thursday, 29 September 2022 - 11:57am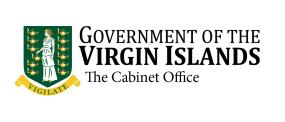 THE CABINET OF THE VIRGIN ISLANDS - POST MEETING STATEMENT
CABINET DECISIONS
14th September, 2022
Cabinet Meeting - 14th September, 2022
His Excellency, the Governor John J. Rankin, CMG chaired the Meeting held on 14th September, 2022. The meeting was held at the Financial Services Commission's Resource Centre, Jones Building.
All Members were present, with the exception of the Premier and Minister of Finance, who was overseas on official travel.