Ministry of Health & Social Development
Release Date:
Thursday, 9 February 2017 - 4:16pm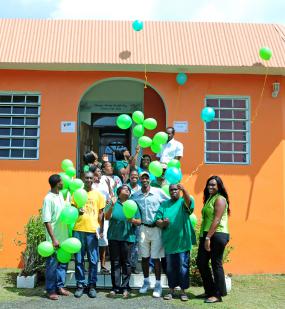 The Territory's residents are encouraged to show love to individuals affected with mental illnesses, addictions and intellectual disabilities this Valentine's Day.
Director of the Safe Haven Transitional Centre Mrs. Jacqueline Donovan said there is a need for persons to be more compassionate and patient towards individuals who suffer from such challenges. She explained that mental illnesses, addictions and intellectual disabilities can lead persons down a dark path that may ultimately lead to homelessness. She stated that showing and receiving love is a significant aspect of good mental health which is an imperative element of people's lives.
Mrs. Donovan shared that persons who display characteristics of mental health challenges are often stigmatized and marginalized and these factors can create difficulties in their healing process.
The director highlighted that Safe Haven Transitional Centre is continuing its outreach endeavors towards fostering positive social change for individuals with mental health challenges.
Persons interested in showing love or support towards the centre is asked to call 469-5815.
The Ministry of Health and Social Development aspires to provide a caring and integrated system of health and social services that facilitate human development and improve the quality of life in the Virgin Islands.
Author