Governor's Group Units & Divisions
Office of the Supervisor of Election
Release Date:
Tuesday, 15 November 2022 - 5:41pm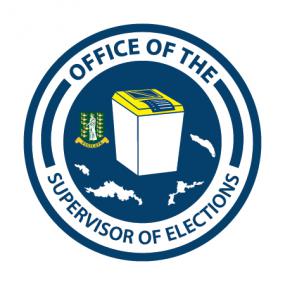 The Office of the Supervisor of Elections is urging the public to review a list of registered voters found to be duplicated entries in the current elections system.
Supervisor of Elections, Ms. Scherrie Griffin said as the office moves over to a new and upgraded Elections Management System, efforts are being made to filter out these repeated entries of persons. Some of these persons, she explained, may have passed while others may be two different individuals without enough information to differentiate between them.
Ms. Griffin added that these duplicates in the system are one of the many reasons why upgrading is significant.
"With occurrences like these that hinder the flow of the voter registration process, it underscores the benefit of prioritising a much needed change to a new and modern system," Ms. Griffin said. She added, "The office is hopeful that once the relevant persons listed as duplicates reach out to us, we will be able to move over to the new system efficiently."
The Supervisor of Elections also noted that addressing the duplicates, and overall voters' list maintenance, facilitates the Office's ability to publicise a more accurate database of voters.
"The office's capacity to publish an accurate database of voters can engender the public's confidence in our ability to administer electoral processes in a transparent and accountable manner," Ms. Griffin added.
The duplication list can be accessed at bit.ly/duplicatenames. If an individual sees their name duplicated on the list, they are asked to contact the Office of the Supervisor of Elections to verify their information accordingly. The office is located at 216 Upper Main Street, at the Creque Building and can be contacted at electionsoffice@gov.vg or 468-4380.
The Office of the Supervisor of Elections is committed to providing with integrity, general direction and supervision over the registration of voters, the administrative conduct of free and fair elections in the Virgin Islands, and imparting efficient, reliable and courteous service to the public.
Author