Governor's Group
Office of the Governor
Release Date:
Friday, 22 September 2023 - 4:55pm
22 September 2023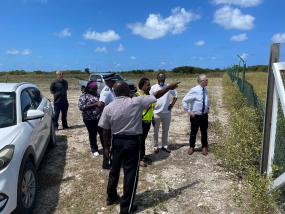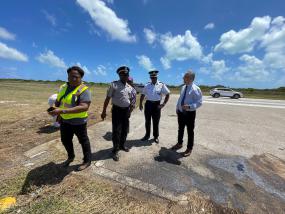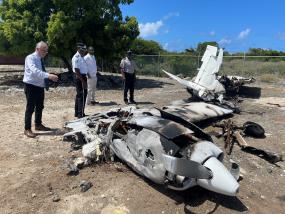 PRESS STATEMENT
FROM GOVERNOR OF THE BRITISH VIRGIN ISLANDS
MR JOHN RANKIN CMG
The Governor was in Anegada today together with Deputy Commissioner of Police Amory and members of the BVI Airports Authority. He visited the airport and inspected the wreckage of the plane that was destroyed by fire following an unauthorized landing in the early hours of Wednesday. After the landing, a quantity of illicit drugs was recovered.
The Governor said "We must urgently increase security at the airport to tackle its misuse for the illegal transportation of drugs. I will work together with the National Security Council, the RVIPF and the Airports Authority to achieve this."
"Whilst the growing number of seizures of drugs and guns is encouraging, the scale of the problem is deeply worrying. The security of the Virgin Islands is my top priority."