Premier's Office
Release Date:
Friday, 16 September 2022 - 5:32pm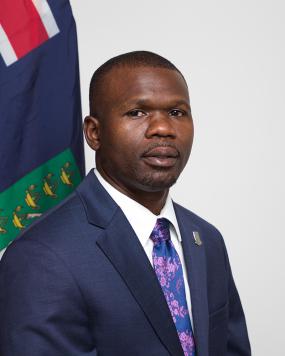 Message from Acting Premier Honourable Kye Rymer
On Tropical Storm Fiona's Approach Near the Virgin Islands
A pleasant Good Day to all Virgin Islanders, residents and visitors.
Like many of you, I have been closely paying attention to how Tropical Storm Fiona has developed in recent days.
We have been advised by forecasters that we are now under a Tropical Storm warning for the Virgin Islands and the system could bring heavy rains to our shores this weekend, as well as tropical storm force winds, and rough seas.
This means that we must all remain attentive.
I believe this is an opportune moment for all of us to assess our preparedness, and Be Ready and Stay Ready.
Being Ready means securing your property and belongings; minimising hazards by cutting rotted tree branches and properly disposing of debris around the yard; ensuring you have stocks of drinking water, non-perishable food, batteries and other hurricane supplies; and that you take all the usual precautions when a storm is anticipated.
If there are any outstanding preparedness measures related to your homes and businesses, I encourage you to complete them today and tomorrow.
I also encourage all residents to check in with the elderly or neighbours and members of your extended family networks.
If you have vulnerabilities in your homes or businesses, taking steps to shore them up is a good idea now.
Government Ministries, agencies and departments have also been embracing the motto 'Be Ready and Stay Ready', as they are accustomed to doing.
Let me take this opportunity to say that that the Ministry of Communications and Works and the Public Works Department have been working over the past several weeks and months to ensure that the ghuts and water courses are kept clear of any debris to minimise the incidence of flooding.
I thank the Department for Disaster Management (DDM) and other agencies for doing their usual preparedness activities such as reviewing and re-checking plans and supplies. This is important to ensure overall preparedness.
I encourage all persons to monitor the DDM website and social media pages, as well as the radio and other regular news sources, for updates and follow all the guidance that is given.
I want to thank all the persons involved for ensuring that when it comes to disaster preparedness, the Virgin Islands IS ready and STAYS ready.
Whatever you do to help your community Be Ready, strengthens and better prepares the entire Territory.
Remember, Be Ready, Stay Ready, and be safe.
I thank you.