Audit Department
Release Date:
Monday, 22 January 2018 - 10:41am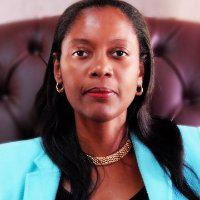 The appointment was made by His Excellency the Governor, Mr. Augustus Jaspert, acting in accordance with section 92 of the Virgin Islands Constitution and with the advice of the Public Service Commission.
The Office of the Auditor General and its functions are provided in the Virgin Islands Constitution Order, 2007.
As Auditor General, Ms. Webster's duties will entail but not be limited to planning, coordinating and supervising the activities of the Audit Department to ensure all audits are completed and are done on a timely basis.
Ms Webster will audit Government accounts produced by the Treasury Department, and inquire into and audit the financial records of Government departments and ministries plus statutory boards and trusts.She will evaluate compliance with financial legislation and regulations; provide assistance and advice to accounting officers in departments on their accounting and control system in order to improve processes across Government;prepare various reports and memoranda, as required, to ensure information gathered is being shared and reported on; and act as an advisory member of the Public Accounts Committee.
Ms. Webster served as Managing Director/Chief Executive Officer with the Alliance Accounting BVI & Alliance Management Consultants, from July 2016 –January 2018; Office of Auditor General, Government of the Virgin Islands,at various periods from July 1988 – November 2015 having served as Assistant Auditor, Senior Auditor, Deputy Chief Auditor and Auditor General, where she managed the BVI Government's Audit Office.
Ms. Webster is a member of the International Compliance Association and holds Bachelors in Accounting (BSc) University of the West Indies; Bachelors of Law (LLb) University of London; a Diploma in Financial Crime Prevention (DipFinCrime); and CPE training in management, accounting, auditing and other areas of relevance locally, regionally, in the United States and the United Kingdom.
Author