Ministry of Health & Social Development
Release Date:
Friday, 28 February 2020 - 2:11pm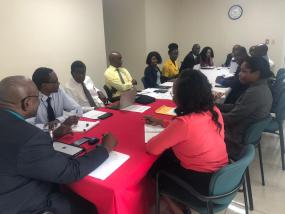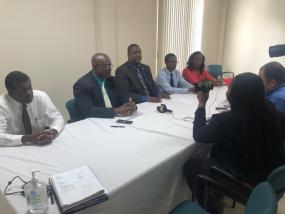 Officials at the Ministry of Health and Social Development have announced that there are no confirmed cases of COVID-19 in the British Virgin Islands.
The Ministry issued a statement on February 28, stating that it was notified of a returning national whose travel history and flu-like symptoms led to the isolation and testing of the individual in accordance with normal response protocols.
"Presently, the individual is confined at home and the COVID-19 test has been done to confirm whether it is the novel coronavirus infection. The results will be available within three (3) days, while the health surveillance team is conducting contact tracing and monitoring of persons who have had close contact with the individual," the statement read.
Health Officials continue to warn that the COVID-19 virus spreads from human to human and is very transmissible at short distances. Symptoms can range from mild to severe, with elderly persons and those with pre-existing conditions being more vulnerable to severe illness or death.
Travellers are advised to avoid outbreak areas or contact with visibly sick people. The public is advised to frequently clean hands by washing with soap and water for approximately 20 seconds or using a 70 percent to 95 percent alcohol based sanitizer.
For more information on pre-cautionary measures against the COVID-19, please contact the Ministry of Health and Social Development at 468-7742 or the Environmental Health Division at 468-5110. Persons can also visit www.bvi.gov.vg or follow @ministryofhealthBVI on Facebook.
Photo Caption:
Caption 1 of 2: Government officials meeting to address COVID-19 on February 27, 2020. (Photo credit: Adrianna Soverall/MHSD)
Caption 2 of 2: From left to right: Chief Medical Officer, Dr. Irad Potter; Acting Deputy Premier and Minister for Health and Social Development, Honourable Carvin Malone; Permier and Minister of Finance, Honurable Andrew Fahie; Chief Executive Officer of the British Virgin Islands Health Services Authority, Dr. Ronald Georges and Permanent Secretary for the Ministry of Health and Social Development, Ms. Petrona Davies during a press conference addressing the COVID-19 on February 27, 2020. (Photo credit: Adrianna Soverall/MHSD)
Author