Ministry of Health & Social Development
BVI Health Services Authority
Release Date:
Monday, 16 February 2015 - 3:45pm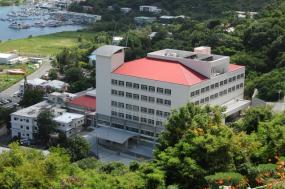 Minister for Health and Social Development, Honourable Ronnie W. Skelton sent a clear message that no one will be denied access to needed health care in the Virgin Islands.

Honourable Skelton in a statement during the Third Sitting of the Fourth Session of the Second House of Assembly held last week addressed concerns expressed by the community over the BVI Health Services Authority's new fee schedule.

According to the Minister, measures are in place to assist persons who do not have insurance, while work continues on the implementation of the National Health Insurance System.

"For the uninsured with an income, the Authority will create the most affordable payment plans," the Minister said. He added, "The Government will continue to subsidize uninsured seniors 65 years and over, persons in custody of the State, dependent children of residents, as well as persons of insufficient means,"

While explaining the rationale for the new fee schedule, Minister Skelton said that hospital Regulations 2014, which introduced the new fee schedule, repealed the regulations that were first enacted in 1927 and last amended in 1989. He stated that for more than 26 years the charges for healthcare services in the Territory have remained stagnant while the cost of producing those services, and the demand for new and improved services, has increased significantly.

Minister Skelton described the situation as unsustainable and explained that successive administrations arrived at the conclusion that a National Health Insurance System is essential for ensuring universal access to high quality, affordable healthcare.

"With the introduction of the National Health Insurance System, all residents will have equal access to quality healthcare regardless of pre-existing conditions or ability to pay," Honourable Skelton said.

The Minister of Health and Social Development also drew a comparison to healthcare cost in the region. He said in the neighbouring island, St. Thomas, the cost of a hospital stay per day in a semi-private room is one thousand, one hundred and seventy five dollars ($1175.00); and in Anguilla it is three hundred and seventy five dollars ($375.00). The Minister went on to state that the new rate for residents in a semi-private room still remains among the lowest in the region at two hundred and twenty-five dollars ($225.00) per day.

Minister Skelton said that the community has no need to fear as the new fee schedule is necessary to ensure a high standard of healthcare for everyone. He also thanked the community for their continued patience and cooperation as strides are being made to improve health services for the betterment of all the people of the Virgin Islands.
Author