Premier's Office
Ministry of Natural Resources and Labour
Release Date:
Friday, 8 May 2015 - 3:45pm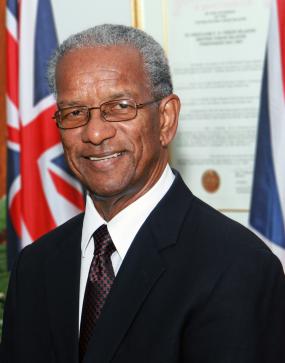 Premier and Minister for Tourism, Dr. the Honourable D. Orlando Smith, OBE, is away from the Territory leading a two-member delegation to Martinique to attend discussions on climate change.
The delegation is attending the Regional Summit ahead of the 21st Session of the Conference of the Parties (COP) of the United Nation Framework Convention on Climate Change.
This summit is hosted by the President of the French Republic, François Hollande, in his capacity as Chair of the Conference of the Parties. It will gather over 40 heads of state, governments and Caribbean organisations to discuss the impact of climate change on the island nations of the Caribbean.
Organised by the Regional Council of Martinique, the summit's goal is to give a voice to Caribbean nations on climate change through a joint statement to be heard at the 21st Session of the COP which will be held in Paris from November 30 to December 15.
The international community is being encouraged to reach an agreement at the COP to keep global warming below 2°Celsius or 35.6 degrees Fahrenheit. This is a crucial goal for Caribbean island nations that are particularly vulnerable to climate change.
Premier Smith is accompanied by Deputy Director of the International Affairs Secretariat, Ms. Najan Christopher and Deputy Secretary in the Ministry of Natural Resources and Labor, Mr. Joseph Abbott-Smith.
Deputy Premier and Minister of Natural Resources and Labour, Dr. the Honourable Kedrick Pickering will act as Premier until May 10 when Premier Smith returns to the Territory.
Honourable Pickering's appointment is in accordance with Section 55 (1) of the Virgin Islands Constitution Order, 2007 which states, "If the Premier is expected to be absent from the Virgin Islands for more than forty-eight hours, the Governor shall authorise the Deputy Premier to perform the functions of the office of Premier; and the Governor shall revoke this authority on the return to the Virgin Islands of the Premier."
Author