Premier's Office
Release Date:
Monday, 10 October 2016 - 9:55am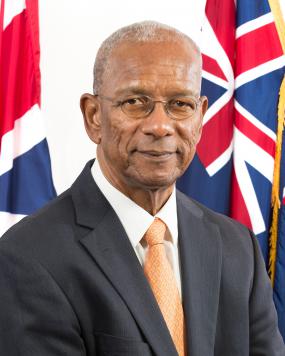 The Territory is strengthening its economic and financial services relations with the Asia Pacific region as Premier and Minister of Finance, Dr. the Honourable D. Orlando Smith, OBE prepares to engage with business leaders, Government officials, financial services practitioners and clients during the BVI ASIAN Trade Mission to Hong Kong and Greater China.
Premier Smith said, "The mission, from October 17 to October 28, will seek to expand and deepen the British Virgin Islands' footprint in the Asia Pacific Region (APAC), and broaden the understanding of how the BVI is used in the region. We are seeking to maintain the BVI's position as the leading offshore jurisdiction in the APAC region and gain support for the continued use of BVI (offshore) structures by Governments in Asia."
Drawing on its unparalleled experience of the Asian market, its extensive business contacts and mature infrastructure, the British Virgin Islands remains committed to building and deepening relationships with clients, business partners and vested third parties in Hong Kong, China and across Asia.
During his visit, Premier Smith will meet with officials of the Hong Kong SAR Government as well as the Tianjin Government.
He will also deliver keynote speeches at several engagements in China, Beijing, Tianjin, Hangzhou and Shanghai.
In addition, the Premier will headline the 2016 Business BVI Asia Annual Conference, with more than 16 featured speakers. These will include Director of BVI House Asia, Ms. Elise Donovan; Interim Director of BVI Finance, Mrs. Lorna Smith, OBE; Chairman of the Board, BVI International Arbitration Centre, Mr. John Beechey; and guest speakers from BVI firms in Hong Kong and Greater China.
The BVI's engagement in the Asia Pacific Region will also include a strategic cooperation agreement being signed between the British Virgin Islands and the Tianjin Government.
Premier Smith is being accompanied by Permanent Secretary in the Premier's Office, Mr. Brodrick Penn; Financial Secretary, Mr. Neil Smith; and Interim Executive Director in BVI Finance, Mrs. Lorna Smith. They will be joined by the Executive Director of BVI House Asia, Ms. Elise Donovan and other industry stakeholders in China.
For regular updates on the BVI's Asian Trade Mission, follow Premier Smith on his Facebook Page and visit the BVI Finance website at bvifinance.vg, or follow @BVI Finance on Facebook, Twitter and LinkedIn. In addition, the public can also visit the Government's website at bvi.gov.vg or follow on Facebook, YouTube or Twitter @BVIGovernment.
Immediately following the BVI Asian Trade Mission, Premier Smith will proceed to the United Kingdom for the annual Joint Ministerial Meeting. More information on that visit will be announced at an appropriate time.
Author