Department of Labour and Workforce Development
Release Date:
Friday, 10 September 2021 - 5:04pm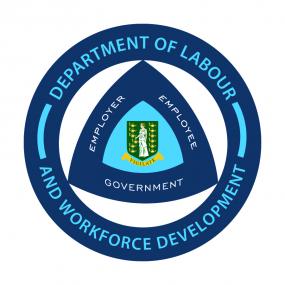 Deputy Labour Commissioner Mrs. Michelle Mc Lean is urging clients to present proper documentation when accessing services at the Department of Labour and Workforce Development.
Mrs. Mc Lean said effective immediately, all services at the department will require an appointment and that it is important that clients come prepared so that they can be served in a more efficient manner.
"When the proper documentation is not submitted with the applications, the process takes longer than it normally would," she said.
Mrs. Mc Lean said appointments for approved work permit collection will be scheduled on the following days:
Renewals - Mondays, Tuesdays, and Wednesdays
New - Thursdays
Change of Employer/Position - Fridays
Temporary and Periodic - Monday through Friday
Appointments for work permit application payments will be scheduled Monday through Friday. Only work permit applications submitted online with all the required documents will be scheduled accordingly.
Expedited requests will be dealt with on a case by case basis until further notice.
Please call 468-4707/468-4708 or send email to the email addresses listed below to access our services:
Work Permit Services - workpermits@gov.vg
Labour Relations - labourdisputes@gov.vg
Employment Services - jobseekersinfo@gov.vg
Health and Safety Services - labourhealthandsafety@gov.vg
Virgin Gorda Office - labourvirgingorda@gov.vg
NOTES TO EDITORS
Photo 1: Department of Labour and Workforce Development Logo
(Photo credit: GIS/)
Author