Premier's Office
Release Date:
Thursday, 30 June 2022 - 3:35pm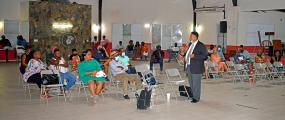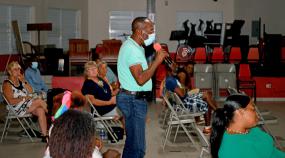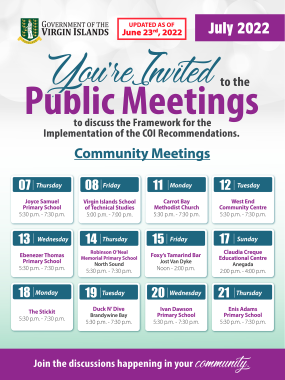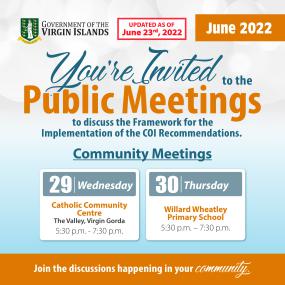 The public is encouraged to provide feedback on the ongoing government reform at today's public meeting at the Willard Wheatley Primary School, from 5:30 p.m. to 7:30 p.m.
The discussions are focused on the 'Framework for Implementation of the Recommendations of the Commission of Inquiry (COI) Report and Other Reforms', published earlier this month.
The framework outlines how the COI report's 48 recommendations will be executed, the ministries responsible and the deadline for implementation. Key areas of government reform highlighted include the Commission of Inquiry Methodology Process, Constitutional Reform, Curtailment of Open-Ended Discretion of Ministers, Audits and Investigations, Elected Public Officials' Interests, Assistance Grants, Contracts, Statutory Boards, Disposal of Crown Land, Residence and Belonger Status, Public Service, Law Enforcement and Justice, Governance and Serious Dishonesty in Public Office, and Electoral Reform.
In his remarks at the first meeting on June 20, Premier of the Virgin Islands Dr. the Honourable Natalio D. Wheatley said the framework shows the Government's commitment to action, stating, "Because we are committed to not just talk, but action, our proposal includes not just deadlines and milestones, but also mechanisms for the monitoring and evaluation of the reform programme."
Premier Wheatley also said, "We all agree that [government reform] is a very important matter for our Virgin Islands, in terms of where we are at present, where we go in the future and preserving the hard work and legacy of our fore parents."
Ms. Tishan Solomon, attended the June 21 meeting and shared the following sentiments: "The community meetings are an awesome idea. I was able to hear not only how the Premier and his Cabinet arrived at accepting the COI recommendations but how well our leaders, on a whole, view this new working relationship with the Governor. There seemed to be a positive outlook on the challenges that lie ahead in meeting the deadlines and a willingness to see the timely and successful completion of all the recommendations."
The public meetings are in line with the ongoing reform, with a view towards improved infrastructure, improved delivery of public services, and justice for all in the Virgin Islands.
Go to www.bvi.gov.vg for the full COI public meeting calendar.
###
NOTES TO EDITOR(S): Photograph and fliers are attached.
Photo Caption: Scenes from the June 29 COI Implementation Public Meeting at the Catholic Community Centre in Virgin Gorda. (GIS: Franklyn Skerritt)
Fliers: Public Meeting Calendars.
Author