Fire and Rescue Service
Release Date:
Monday, 23 January 2017 - 1:13pm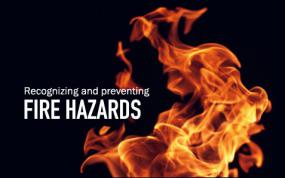 The Virgin Islands Fire and Rescue Service has issued a strong reminder for persons to be vigilant of potential fire hazards and to dispose of their garbage at the incinerator in Pock Wood Pond.
Chief Fire Officer, Mr. Zebalon McLean said his officers were called to contain and extinguish a spreading fire at Chalwell Estate last Thursday January 19,which could have been prevented if safety measures were taken.
Mr. McLean said, "This was a dangerous fire but and at the end of the day, the officers battled through smoke and heat, fought those stubborn flames, and got the job done. We are grateful to have them."
The public is encouraged to be mindful of the dangers and inconvenience to their neighbourhood when burning items, and to desist from leaving fire unattended.
The Chief Fire Officer is also urging persons to practice healthy environmental habits such as reducing, reusing and recycling. This he said will reduce the need to burn garage such as household items.
Mr. McLean further reminded residents that clean air is critical in the current environment, hence the reason for a ban on cigarette smoking in public places in many countries, including the Virgin Islands.
Residents are therefore asked to refrain from backyard burning or burning of any kind, as fires can get easily out of control and cause unwanted damage to surrounding properties, flora and environment.
The Fire and Rescue Service is committed to protecting health, life and property from the effects of fire and all other man-made and natural accidents and disasters.
Author