Ministry of Natural Resources and Labour
Release Date:
Friday, 17 March 2023 - 4:13pm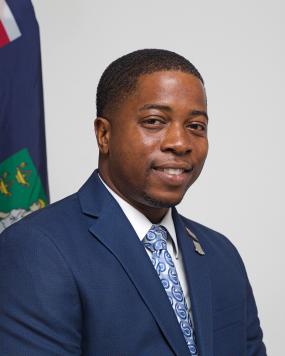 The Cabinet of the Virgin Islands has approved additional funds for the completion of the restroom facility at Brewers Bay.
Minister for Natural Resources and Labour Honourable Melvin M. Turnbull in a statement, stated that Cabinet approved one hundred and one thousand, one hundred and one dollars ($101,000.00) that would go towards:
Completing payment of the remaining amount of the contract with K&C Construction;
Completing supply and installation of a sewage treatment plant;
Completing the installation of electricity for the facility;
Completing the installation of the countertops for the facility;
Completing the installation of a ramp; and
Completing the installation of water for the facility.
Honourable Turnbull said contrary to the inaccurate information on talk shows and social media, the monies are toward the predetermined budget. No additional budget items were added to the project and the difference of $25,272.11 was carefully vetted and determined to be necessary.
Honourable Turnbull thanked the public for its rightful interest and concern surrounding the economical and effective management of funds toward community development.
He said, "A functional bathroom that is accessible to the public and managed by an appropriate governmental entity has been a long time need for this community, beach patrons and event organisers. Added functionality of the beach will increase its value and use."
The minister said that he remains committed to following through with the commitments made to the people of the Second District and the Virgin Islands and will continue to do so in a manner that is financially responsible.
Honourable Turnbull's full statement can be accessed on the Government of the Virgin Island's website at www.bvi.gov.vg.
The Ministry of Natural Resources and Labour continues to manage the natural resources of the Territory in a manner that ensures long-term sustainability.
Author