Governor's Group
Office of the Governor
House of Assembly
Release Date:
Friday, 14 July 2023 - 3:33pm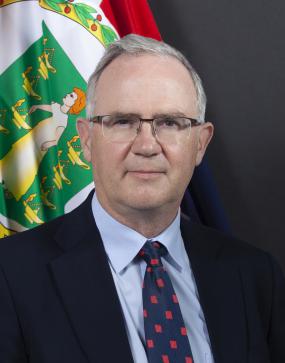 PRESS STATEMENT
FROM GOVERNOR OF THE BRITISH VIRGIN ISLANDS
MR JOHN RANKIN CMG
The Audit of Covid-19 Assistance Grants made by Members of the House of Assembly was laid in the House on 13 July. The report can be accessed below.
A total of $3,885,074 was awarded in 2,276 grants. The Audit notes that the grants enjoyed some measure of success, as they were able to assist persons in financial hardship brought on by the pandemic. However, at the same time it finds that there were applicants who took advantage of the programme to obtain public funds in order to accommodate their lifestyle or otherwise obtain grants in the absence of genuine need.
The Audit concludes that:
Grants were approved where applications were not supported by documentary evidence.
There were no tracking mechanisms to prevent multiple awards to the same person.
The requirement for the Financial Secretary to review and approve applications for awards in excess of $5000 wasn't adhered to.
The transparency of many payments was lost, particularly for some large sums paid directly to some applicants.
The Public Finance Management Regulations were not applied in procurement of services for District/community works.
The Report provides further details about grants awarded which I would encourage people to examine for themselves, including the sections that address:
Grant awards in excess of $5000
Business reduction grants
Grants awarded by certain Members of the House of Assembly to family members or other Members of the House of Assembly (many of whom also received grants from other public assistance programmes).
The Report finds that the absence of controls in the programme led to multiple abuses and the award of public funds to ungenuine applications.
The primary recommendation from the Audit is that "the management of all Assistance Grants should remain within the remit of the Social Development Department. This will ensure that the needs of the most vulnerable persons are addressed and protected against abuses and unscrupulous activities".
I fully support that conclusion and I once again thank the Auditor General and her team for their work. The methodology used in carrying out the Audit is set out in the report and I continue to have full confidence in the Auditor General in carrying out her independent functions under the Constitution.
What is most important is that lessons are learned from this Audit, that public funds go to those in genuine need and that mechanisms are in place to prevent abuses. It is positive to see that the Ministry of Health and Social Development is currently consulting on a social assistance programme, and I encourage people to participate.
Author