Immigration Department
Board of Immigration
Premier's Office
Release Date:
Thursday, 7 September 2023 - 4:32pm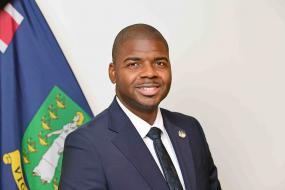 STATEMENT BY THE PREMIER AND MINISTER OF FINANCE,
HONOURABLE DR. NATALIO D. WHEATLEY
AT THE THIRD SITTING OF THE FIRST SESSION
OF THE FIFTH HOUSE OF ASSEMBLY OF THE VIRGIN ISLANDS,
7TH SEPTEMBER 2023
Building a Strong and Inclusive British Virgin Islands through Immigration Reform
Madam Speaker, today, we stand at a pivotal moment in the history of our beloved British Virgin Islands. It is a moment that holds the promise of shaping the very foundations of our society – the future of our immigration policies and the profound impact they have on our future.
We have released the Commission of Inquiry's Independent Reviewer's Report on Belongership and Residency in our territory. The recommendations of this review have now been presented to us, and I wish to emphasize that this presents us with a unique opportunity. An opportunity to shape the future of our beloved British Virgin Islands in a manner that is firmly grounded in respect for the law and recognition of the privilege granted to individuals who wish to make these beautiful Virgin Islands their home.
The Independent Reviewer's recommendations underscore the importance of addressing long-standing issues surrounding immigration, and we are committed to doing so in a manner that is transparent, consultative, and inclusive. We are guided by the principle that every voice matters, whether you are a resident or a belonger. Our commitment to your input is unwavering, and we will ensure that your perspectives are heard and valued in this process.
The independent reviewer's report will serve as the bedrock upon which we will base our proposals and recommendations for the necessary amendments to our legislation and the creation of relevant policies. We understand that these changes must reflect the evolving needs and aspirations of our people and the challenges we face as a society.
In the coming weeks, we will embark on a comprehensive and inclusive consultative process. We will engage with stakeholders from all walks of life, from Belongers to Residents, seeking your insights, ideas, and feedback. Together, we will forge a path forward that preserves our heritage, strengthens our society, and ensures that we remain a welcoming and thriving community.
In closing, I want to reaffirm our commitment to the principles of justice, fairness, and inclusivity as we navigate the intricate path of immigration reform. This journey may have its challenges, but I am confident that, united as one people, we will emerge stronger and more resilient than ever before.
Together, we will build a future that reflects the true spirit and values of our beloved territory.
May God bless you all, and may God continue to bless the Virgin Islands.