Premier's Office
Release Date:
Thursday, 8 September 2022 - 6:04pm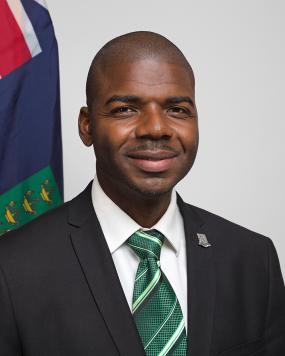 STATEMENT BY PREMIER AND MINISTER OF FINANCE
DR. THE HONOURABLE NATALIO D. WHEATLEY
THURSDAY, 8 SEPTEMBER, 2022
TRIBUTE ON THE PASSING OF HER MAJESTY QUEEN ELIZABETH II
A pleasant good afternoon to all citizens, residents and visitors here in the Virgin Islands and persons listening online and via radio.
Like most of you, I was saddened to learn of the passing earlier today of Her Majesty Queen Elizabeth II, Queen of the United Kingdom of Great Britain and Northern Ireland, the British Overseas Territories, Crown Dependencies and other realms; and Head of the Commonwealth.
At 96 and having just celebrated her platinum jubilee, Her Majesty was the longest serving Head of State; her reign spanning generations. She was an iconic figure and an inspiration to millions, especially women, as her tenure, noble service and achievements defied and shattered the glass ceiling that was so prominent only a few decades ago.
Her Majesty was elevated to the role of heir presumptive in 1936 at the age of 10 following unanticipated circumstances that changed the line of succession. She ascended to the throne at the age of 25 upon the passing of her father, King George VI, in 1952. Many doubted whether her youth, her limited experience and even her gender were suitable or appropriate for the tremendous responsibility of Monarch at that time. But with courage, Her Majesty stepped into her role and owned it with confidence for every moment of the last 70 years since - ruling through international social, political and technological revolutions and many periods of challenge and triumph.
Virgin Islanders and residents who are old enough, will remember Her Majesty's two visits to the Virgin Islands. First in 1966, Her Majesty was accompanied by her husband, His Royal Highness Prince Philip, Duke of Edinburgh. Then again in 1977 when my grandfather, Chief Minister Dr the Honourable Willard Wheatley, had the honour of hosting her here in the Territory.
The people of the Virgin Islands welcomed her visits to these shores and the opportunity to interact with her. Historians recall, in both visits, Her Majesty's cool composure, confidence and charm as she mingled with residents at handicraft and agricultural exhibitions, the hospital, schools, the opening of the bridge named in her honour, and other places she visited. She made a lasting connection which has endured until today.
Her Majesty Queen Elizabeth II leaves with us a legacy that reflects an unconquerable spirit, a monarch who was driven by her confidence in herself and her abilities. She will be remembered here in these Virgin Islands and around the world for her noble service to humankind.
We join the world in mourning Her Majesty, and On behalf of the Government and people of the Virgin Islands, and on behalf of myself and family, I extend condolences to the Royal Family, British citizens around the world, and the Commonwealth Community on the Queen's passing.
I will be travelling to the United Kingdom to directly pay my respects and convey the condolences of the Government and people of the Virgin Islands.
Let us pray for God's Blessings upon her, and that she rests in Everlasting Peace.
I thank you.