Ministry of Education, Culture, Youth Affairs and Sports
Department of Culture
Release Date:
Friday, 9 November 2018 - 6:35pm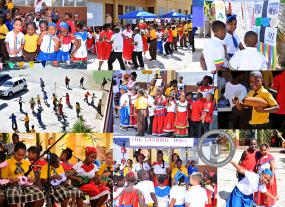 Residents of the Virgin Islands are urged to reflect on their true identity as the Territory prepares to observe the annual Culture Week.
Deputy Director at the Department of Culture, Ms. Anne Lennard said this year's activities will be held from November 11 to 17 under the theme, "Celebrate our past inspire our future."
Ms. Lennard said community and school-based activities are planned to stimulate and encourage the transmission of Virgin Islands culture, and focus will also be placed on events and circumstances in history which made the Territory what it is today.
Cultural activities will be held at schools throughout the Territory and will focus primarily on highlighting Virgin Islands' centenarians who have paved the way for the future generation of BVIslanders.
A food fair will also be held on Friday, November 16 at the Central Administration Complex court yard beginning at 10:00 a.m. until 4:00 p.m. Entertainment will be provided by Marcus Mark and Zion Sounds.
Culture Week was first observed in October 1994 to highlight the importance of preserving the culture and history of the Territory and allow Virgin Islanders to pass on relevant information to the younger generations. The week's celebration also creates an opportunity to link the various aspects of the Territory's culture through selected themes.
Residents are asked to wear their cultural attire on Friday, November 16 in observation of the week.
Author