Inland Revenue Department
Release Date:
Tuesday, 31 July 2018 - 1:04pm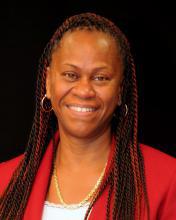 Property owners in the Virgin Islands are being notified that the 2018 Property Tax is due and payable on September 1.
This is in accordance with section 6 of the Property Tax Ordinance, Cap 207 (as amended). The deadline to pay the 2018 property tax without incurring interest is Friday, November 30.
The Inland Revenue Department is reminding property owners that the Property Tax Assessment list, which includes the name(s) of property owners and the amount of tax due, can be viewed at various public buildings throughout the Territory, including the Central Administration Complex and the Inland Revenue Department offices on Tortola and Virgin Gorda.
Property owners in the Territory may object to their assessments on Thursday August 30, at 10:00 a.m. at the Magistrate's Court in John's Hole, Tortola. Property owners on Virgin Gorda may also object to their assessments at the Magistrate's Court in the Valley, Virgin Gorda on Monday September 3, at 10:00 a.m.
For more information, please contact the Inland Revenue Department located in the Louise Malone Building at 468-2155.
Author