Ministry of Health & Social Development
BVI Health Services Authority
Release Date:
Wednesday, 25 March 2020 - 4:26pm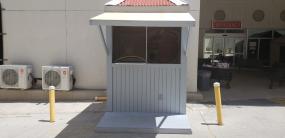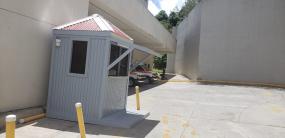 Chief Operations Officer at the BVI Health Services, Mrs. Cedorene Malone-Smith has said that only patients seeking emergency services at the Dr. D. Orlando Smith Hospital will be allowed entry in the third floor ER parking lot of the facility.
Mrs. Malone-Smith said these new protocols are being put in place in response to the COVID-19 pandemic.
The Chief Operations Officer said persons arriving at the barrier will be instructed to remain in their vehicle. If their situation is an "emergency", they will be allowed entry. If the situation is "not an emergency" they will not be allowed to enter and will be instructed to call the medical hotline at 852-7650 for further guidance.
Mrs. Malone-Smith said, "Persons with emergency matters will be required to check in at the booth where they will be screened and then taken into the emergency room or the triage area."
"I also want to take this opportunity to discourage persons presenting with COVID-19 related inquires to refrain from seeking answers at our front lobby. Persons will not be permitted to enter the building," she further added.
The public is advised to contact the hotline for ALL COVID-19 related inquiries and non-emergency health information and they will be guided accordingly with best practice information and advice.
The community is also advised of additional changes:
No visitor/patient will be able to circulate throughout the hospital unless authorised
All Outpatient Speech Therapy services have been suspended until further notice.
"The management of COVID-19 is fluid which will result in continuous changes to operation. We are encouraging tele-medicine as much as possible. We have a list of our most vulnerable clients that we will remain in contact with, but persons with medical questions and non-emergency concerns are encouraged to call the medical hotline 852-7650," the Chief Operations Officer said.
The BVI Health Services Authority is committed to delivering excellent, compassionate, client-centered healthcare across the Territory.
Author