Ministry of Health & Social Development
Release Date:
Monday, 13 April 2015 - 1:15pm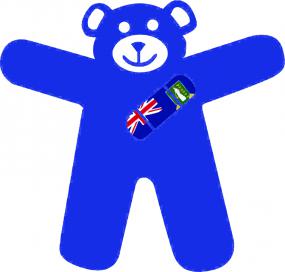 The Social Development Department is urging the community to break the silence and help end child abuse in the Virgin Islands as the Territory observes the month of April as Child Abuse Prevention and Awareness Month.
Division Head of Children Family and Protective Services, Stacie Stoutt-James, outlined the importance of raising awareness on child abuse prevention.
"Our emphasis is on building public awareness on the subject of child maltreatment. We want to encourage individuals, organisations, businesses and communities to support and advocate for vulnerable children and families within our Territory."
According to statistics released by the Social Development Department, there were 31 cases of child abuse reported in 2014. These included two cases of neglect, 17 cases of sexual abuse, ten cases of physical abuse and two cases of abandonment.
Mrs. James called for a community approach to end child abuse in the Virgin Islands. She said child maltreatment happens in every sector of our community and it must be addressed. She added that it takes a community to nurture, shape, guide and protect vulnerable members of the society.
As part of the scheduled activities to observe Child Abuse Prevention and Awareness month, there will be primary school visits; a message by the Minister for Health and Social Development, Honourable Ronnie W. Skelton; the annual 'Drive Blue Wear Blue' initiative on April 24; radio and television commercial and appearances; as well as a special movie series to be aired on JTV channel 55.
Persons are encouraged to pay attention to the messages to learn how to break the silence of child abuse.
"By joining the Department in our efforts, we as a Territory will demonstrate that we stand firmly against child maltreatment in our Virgin Islands," Mrs. James said.
The Social Development Department of the Ministry of Health and Social Development aims to provide the population of the Virgin Islands with effective social services that will empower, promote and enrich their quality of life, while fostering individual independence.
Author