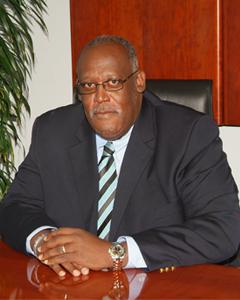 Managing Director and Chief Executive Officer of the BVI Financial Services Commission, Dr. Robert Mathavious has been appointed to act in the Office of Governor from Thursday, June 30 until Monday, July 25.
The Governor, His Excellency Mr. John S. Duncan will be attending official meetings in the United Kingdom until July 7 before proceeding on annual leave.
Dr. Mathavious will act in the office in accordance with section 37(1)(b) of the Virgin Islands Constitution Order 2007, during the absence of the Governor from the Virgin Islands and the Deputy Governor who is on leave.
The public is hereby notified on the above matter. Persons may contact the Office of the Governor for additional information.
Author
Ministry or Department Associated with this News Article: