Ministry of Health & Social Development
Social Development
Constitutionally Established Departments
House of Assembly
Release Date:
Tuesday, 22 June 2021 - 3:14pm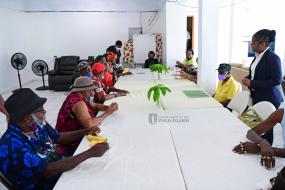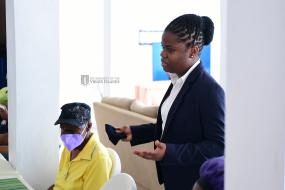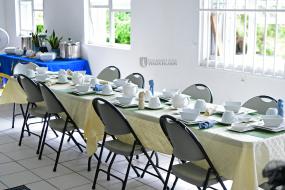 Junior Minister for Tourism and Territorial Member Honourable Sharie de Castro has made a donation of kitchen supplies to the seniors of the East End/Long Look Community Centre.
The items included teapots, pots, a blender, bowls, plates, saucers, utensils, dinner napkins and other items.
Honourable de Castro made the pledge to assist the seniors during the contract signing on May 7 for the refurbishment of the East End/Long Look Community Centre which was damaged by Hurricane Irma in 2017. The Junior Minister indicated at the time that this was one way she was committed to giving back to the seniors for all they have done for the Territory.
During her presentation at the handover, Honourable de Castro stated, "After speaking to the Senior Programme Manager Ms. Celia Pickering, it was brought to my attention that there are immediate needs and I thought it would be fitting to give according to the needs of these seniors who have contributed so much to the Territory."
Ms. Pickering in her response expressed gratitude on behalf of the seniors. "We are grateful for your contribution and I am absolutely certain that they will be put to good use," she said.
Honourable de Castro further explained that based on all the contributions made over the years, it was easy for her to say 'yes, and give the seniors what was needed to assist them while they are here attending the Senior's Programme'.
The Junior Minister concluded by crediting the seniors for their contribution to the development of the Virgin Islands, "I am who I am because of the contributions you have made and I think it is only fitting that we continue to praise you and assist you in your golden years because of all you have done for the Territory," she stated.
The Seniors Programme is sponsored by the Social Development Department within the Ministry of Health and Social Development.
Author