Inland Revenue Department
Release Date:
Wednesday, 21 December 2016 - 2:34pm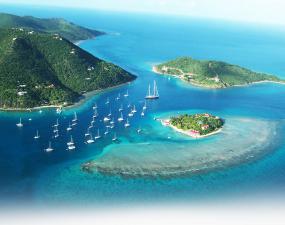 The Government of the Virgin Islands is announcing that the Hotel Accommodation Tax will increase from seven to 10 percent, effective February 1, 2017.
The Hotel Accommodation Tax applies to any hotel in which persons are ordinarily provided with board and lodging. Additionally, hotel means any building or group of buildings within the Virgin Islands which are occupied together for the purpose of accommodating guests.
Hoteliers are advised that any hotel reservations made prior to February 1 will be taxed at seven percent. Additionally, any hotel reservations made on or after February 1 will be taxable at the new rate of 10 percent.
On October 13, 2016, the amendment to the Hotel Accommodation Ordinance (Cap.205) was passed during the Second Sitting of the Second Session of the Third House of Assembly.
In introducing the amendment Premier and Minister of Finance Dr. the Honourable D. Orlando Smith, OBE noted that the Territory's hotel accommodation tax was among the lowest in the region and that it had been over 30 years since the Government increased the Territory's hotel accommodation tax. The British Virgin Islands' hotel accommodation tax was first implemented in August 1969 at a rate of three percent. Then, in May 1984 it was amended to seven percent.
Questions concerning the hotel accommodation tax should be directed to the Inland Revenue Department at 1-284-468-3701 extension 2155 or via e-mail at bvitaxes@gov.vg
Author