Inland Revenue Department
Release Date:
Thursday, 9 February 2017 - 4:37pm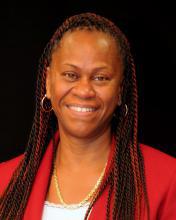 Proprietors of hotels and villas in the Territory are reminded that the Hotel Accommodation Tax has increased from seven percent to 10 percent.
The increase took effect from February 1 and is in accordance with Section 3 of the Hotel Accommodation (Taxation) Ordinance, Cap. 205 of the Laws of the Virgin Islands. The Hotel Accommodation Tax applies to any hotel or villa in which persons are ordinarily provided with board and lodging on a short term basis.
Commissioner of Inland Revenue, Mrs. Karen Smith- Aaron has advised that any reservations made prior to February 1 will be taxed at seven percent, while reservations made on or after February 1 will be taxed at the new rate of ten percent. Proprietors are also asked to note that the new rate is not applicable to the submission due on February 15 as that submission is for January, 2017.
Revised forms for the February 2017 Monthly Hotel Accommodation Tax Declaration, (Form F02), as well as the Proprietor's Monthly Return are now available at the Inland Revenue Department. Please note that supporting documentation is required for reservations made before February 1, 2017.
For more information, please contact the Inland Revenue Department at 1 (284) 468-2155 or bvitaxes@gov.vg.
###
NOTE TO EDITORS:
Photo 1:1 Commissioner of Inland Revenue, Mrs. Karen Smith-Aaron (Photo credit: file/GIS)
Author