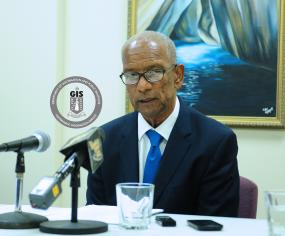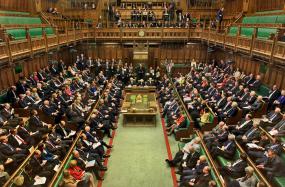 Premier and Minister of Finance, Dr. the Honourable D. Orlando Smith, OBE has endorsed the Territory's right to freedom of expression and freedom of peaceful assembly and association.
In a statement released on May 10, Premier Smith updated the public on the United Kingdom (UK) Parliament's acceptance of an amendment to impose public registers of beneficial ownership on the Virgin Islands and other Overseas Territories.
Premier Smith maintained his position that the decision is fundamentally flawed and that his Government continues to actively evaluate the implications of the UK Parliament's decision and explore all available options.
The Premier said, "We have two principal matters before us. The first of these is what we have recognised as a fundamental breach in the constitutional relationship and modern partnership between the UK and the Virgin Islands nurtured over the past half a century."
The Territory's leader added that the relationship between the UK and the Virgin Islands evolved from direct colonial rule to a progressive constitutional partnership, where the democratically elected Government of the Virgin Islands has clear responsibility for some matters and the United Kingdom has theirs.
He reiterated that his Government will continue to engage directly with the UK Government in the hope that reason will prevail. He further added that the BVI will not introduce public registers of company beneficial ownership until it is a global standard.
Premier Smith said, "We cannot avoid the fact that this decision poses a significant reputational and economic threat to these islands and its financial services industry."
He said the BVI has continued to meet information exchange and internal cooperation obligations to the UK and other countries to meet international standards throughout the international business industry.
"The Virgin Islands will remain an international standard bearer for financial services. We will stand unified as a Territory and fight the UK Parliament's decision for all the violations and injustices that are apparent in it," he concluded.
The Decision March 2018 is scheduled for Thursday, March 24 at 2:00 p.m. and will begin from the Sunday Morning Well in Road Town and end at Government House.
Photos attachedr:
Photo of Premier and Minister of Finance, Dr. the Honourable D. Orlando Smith, OBE.
Photo of the House of Commons.
Audio
Author
Ministry or Department Associated with this News Article: