Department of Disaster Management
Fire and Rescue Service
Release Date:
Friday, 10 May 2019 - 5:33pm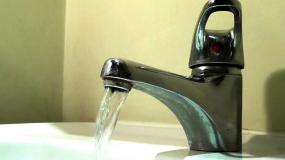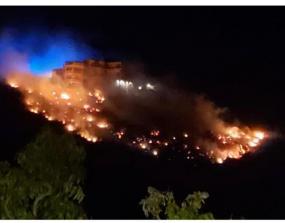 Residents of the Virgin Islands are asked to refrain from any open burning and to conserve water within their homes and businesses as much as possible.
The Caribbean Institute for Meteorology and Hydrology (CIMH) has indicated that the current drought conditions in the region will extend until June/July, and the public is reminded that water conservation is everyone's responsibility. Persons are urged to conserve the commodity by limiting outdoor watering, turning off the faucet when taking showers and brushing their teeth, reducing non-essential water use, and by fixing leaks and drips in their homes.
Meanwhile, Chief Fire Officer, Zebalon McLean is appealing to residents to refrain from open burning practices around their properties. Mr. McLean said that the BVI Fire and Rescue Service responded to several brush fires in the last month which could have presented a serious threat to lives and property. He said high winds, warmer temperatures, and the current drought conditions all make the fire risk much worse.
Mr. McLean said, "Fires occurring in the BVI have threatened homes and scarred hillsides. The men and women at the Virgin Islands Fire and Rescue Service have performed heroically to prevent any destruction to homes and property and I applaud them for the excellent work that they do, with the limited resources available. In order to control this situation, residents must refrain from engaging in any form of open burning during this dry period."
The Fire Chief added that open burning puts already strained water resources at further risk, since water that would otherwise be used for drinking and bathing is used to control fires.
Residents are asked to report their concerns about fires that may be burning near their property to the Fire Department, as these hazards may threaten people and property with minimal notice. The community is urged to be prepared and well informed with information to enable them to make sound decisions about protection of their lives and or property.
For more information on fire safety residents are asked to contact the Virgin Islands Fire and Rescue Service at 468-4267/4268 or visit the Department of Disaster Management website or social media sites where information will be posted on a regular basis over the next few months.
Author