Premier's Office
Release Date:
Thursday, 6 June 2019 - 8:59pm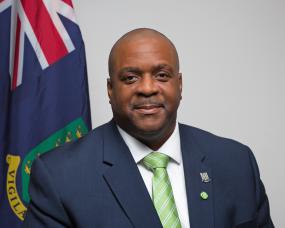 Today, June 6 marked the First 100 Days since the Premier of the Virgin Islands, Honourable Andrew A. Fahie and his Government took office.
Premier Fahie issued an official report on his Government's first 100 days in office titled, "Restoring Hope and Prosperity to All."
Premier said, "It was 100 days ago, that the people of this Territory gave the Virgin Islands Party the mandate to lead for the next four years, and to usher in a new era of change and renewal."
He added, "We came into office understanding the challenges that face us as a people; and also understanding that it will take bold, sometimes even unconventional, leadership."
Premier Fahie added that the lessons of the first 100 days have told them about the crucial needs of improving the efficiency of the public services; setting up a broad policy unit and making their processes more accountable.
Premier said, "Our first 100 days have confirmed to us, what we knew coming in: that there is a challenge in governance that must be fixed to be able to deliver for our people. When we came into office, we had to act quickly on a new national budget, with the built-in deadlines approaching shortly after the general elections."
He continued, "We were able, against the tightest constraints, to present a transitional package. Importantly, we outlined our agenda for building our tourism sector, diversifying the economy and investing in our youth."
The Premier reminded the public of his Government's commitment to pay public servant increments in a phased approach; and set out the agenda for housing development and small business development.
Premier also spoke on his Government's focus on education having been able to fast track the process and sign construction agreements for the L-Shaped building in Road Town at the Elmore Stoutt High School (ESHS). Because of this, he said, "we remain confident that our ESHS students will return to attending school full time in September for the first time since Irma in 2017."
The Premier concluded, "The thing I am most pleased about in this first 100 days is the fact that we have begun to open up the government… In 100 shorts days, we have lifted the profile of the BVI, and created broad awareness to both our struggles and successes. We have begun laying the foundation to usher in the era of change and renewal that we promised."
The First 100 Days in Office is a report by the Premier of the Virgin Islands on Government's activities in its first 100 days since taking office. The address is aligned with the administration's core principles of accountability, transparency and good governance. This is an opportunity for the public to get a holistic view or understanding of where the ministers and their ministries, departments, units and statutory boards currently are in achieving government's agenda.
Author